For accommodation, transport, food, activities and more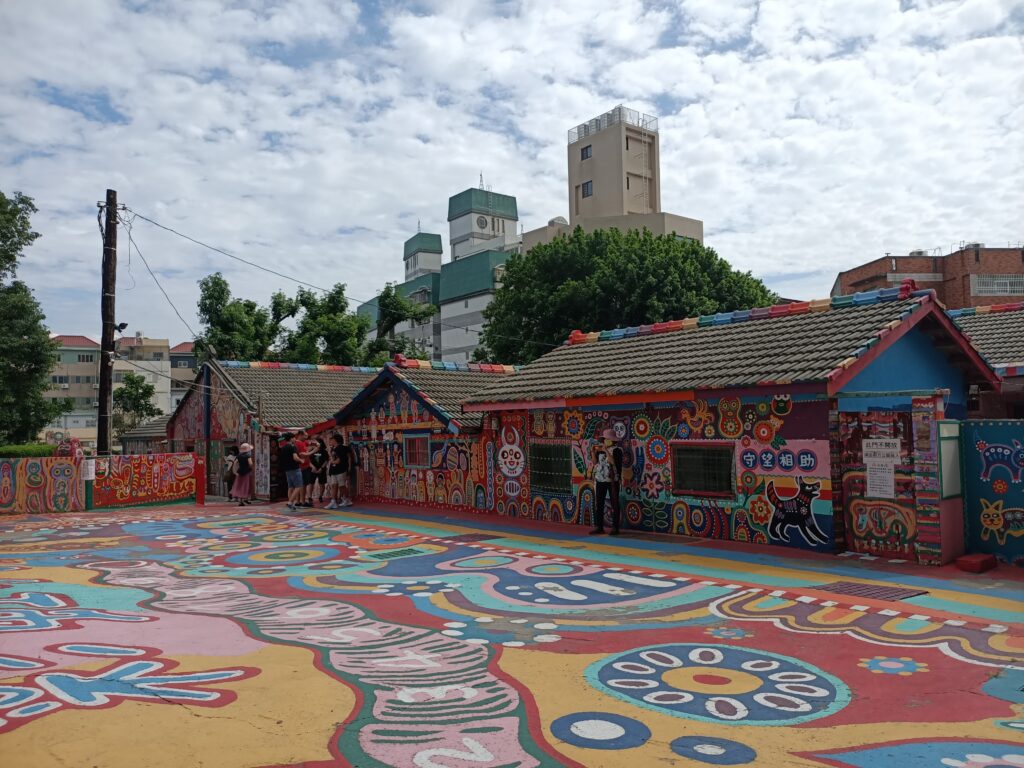 I went to Taiwan (again) for 9 days! Below is a breakdown of my spending according to the various categories. (Exchange rate used: 1 SGD = 23.305 NT)
Pre-trip expenses
Flights
Travel Insurance

Accommodation

Note: I stayed in hostels all the way, and slept in bunk beds in shared dorms. Accommodations were booked via Agoda or Booking.com. Friday and Saturday nights were almost 2x the price of other weekdays.
Note: I paid for accommodations via my Trust debit card, and I found that the exchange rates by Trust were almost always better than SGD1 = NT23.305 (exchange rate I got when I exchanged cash). If you are keen on signing up for a Trust card, here's my referral code: YBM7N79G
Food, Transport and Miscellaneous

Note: This time, I hardly patronised the night markets and chose to ate proper meals for my dinners instead. For transport, there was a mixture of taking trains, buses, as well as YouBike (Taiwan's public bike sharing system), all of which were quite affordable.
Note: Unexpectedly, my "misc" category added up to quite a significant portion. Besides purchasing a SIM card and doing laundry once in my trip, I encountered a few situations that called for money spending. First my powerbank spoiled, and then my selfie stick's remote control battery ran out, so I had to get new ones. And finally I was badly bitten by mosquitoes, so I needed to buy medication cream. (It's funny how despite how well I thought I prepared my medication pouch, I still had to visit the pharmacy a few times ._.)
Activities

Note: I visited Alishan once again! This time, DIY style. Also, most tourist attractions and nature parks have free entry or only charge a small entrance fee.
Summary of Trip Expenses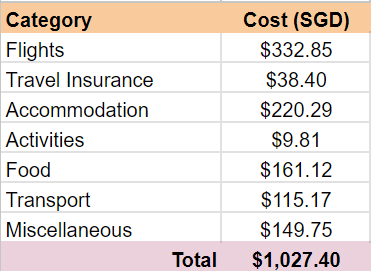 Ending Note
This was my first trip as a full-time working adult!
Before embarking on this trip, I just set a ballpark figure of $1000 SGD as my total budget. I exceeded a little but that's alright, unexpected things do happen from time to time. Having been to Taiwan before, navigating myself around the country was not challenging. Roads felt familiar and I could adapt to the culture easily. Biggest difference I felt (vs travelling as a student) was not feeling the pinch when I ate at restaurants occasionally there 😄
p.s. Check out my article on tips for travelling to Taiwan if you're heading there soon!
Thank you for reading! Happy travels!